Yay! It's the 3rd Tuesday of the month which means to things: 1) its time for this month's fun "all-about-me" style link-up and 2) I don't have to think too hard for a blog post today. Phew! Thanks ladies for another great round of questions. Visit here for more information about the link-up and how to participate.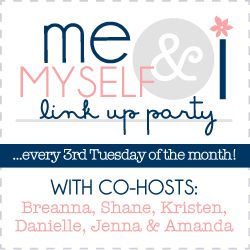 1) What is your favorite season? Explain.
I love autumn…like viscerally love autumn. Its when I feel the most like me. I always have felt that. Something about the turning leaves and the colors and the crisp air and the scarfs just makes me feel at home. Someone once told me "October looks good on you" and it kinda stuck with me. This month is my favorite.
2) Talk about a moment that changed your life.
3 weeks ago when I got the call and was offered my new job at the credit union. Everything came together better then I could have ever hoped for, and I know that this will be a pivotal moment from which all future amazing things stem from. I can't wait for the rest of this journey. I can't wait to look back and see just what was changed by this moment.
3) If you could be a Crayola crayon, what color would you be and why?
I would choose the color purple. It's currently my favorite color to use and to wear. I love my purple walls in my office and the purple on my blog. It's what I find myself drawn to lately.
4) Describe yourself and a superhero: superpower, name, sidekick, etc?
If I had a superpower I would want to be able to make everyone see just how beautiful they really are. In my opinion, far too many people don't see their own beauty and value. I would want to change that. And have super-sonic hearing…but that's probably just because I'm deaf in one ear.
5) If I had all the money in the world, but could only shop at 3 stores, where would I want to shop?
I'm going to say Walmart, Burlington Coat Factory and IKEA. Food, clothing and shelter. All bases covered!
Now its your turn! Create a post answering the questions and join the link-up! It's a fun monthly one that's been interesting to be a part of. I've learned lots about my favorite bloggers and found people that had answers like mine. Its like that C.S. Lewis quote: "Friendship is born at the moment when one person says to another: "You too? I thought I was the only one!